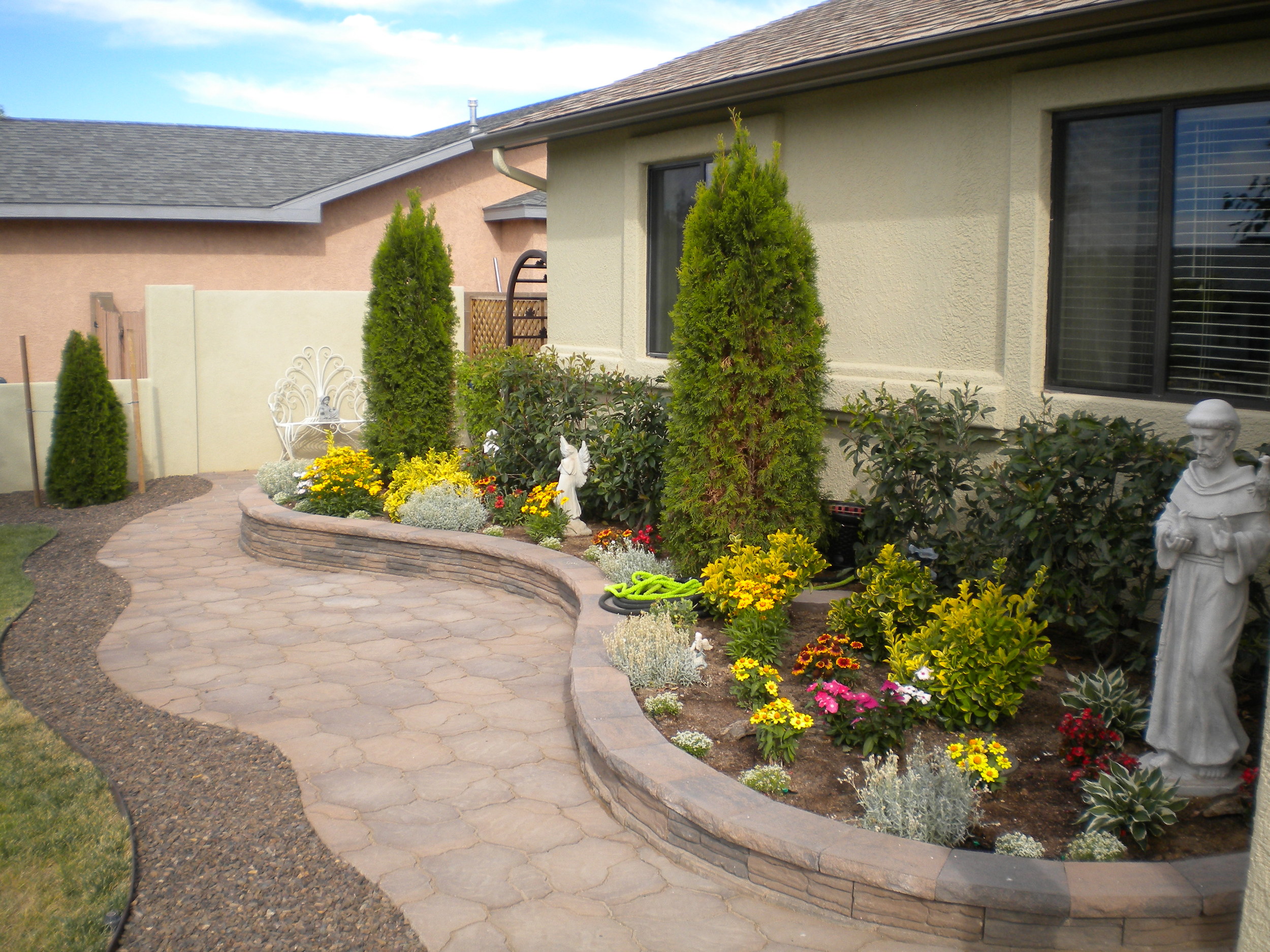 Planter bed with summer color
Dry stacked granite retaining wall with flagstone steps.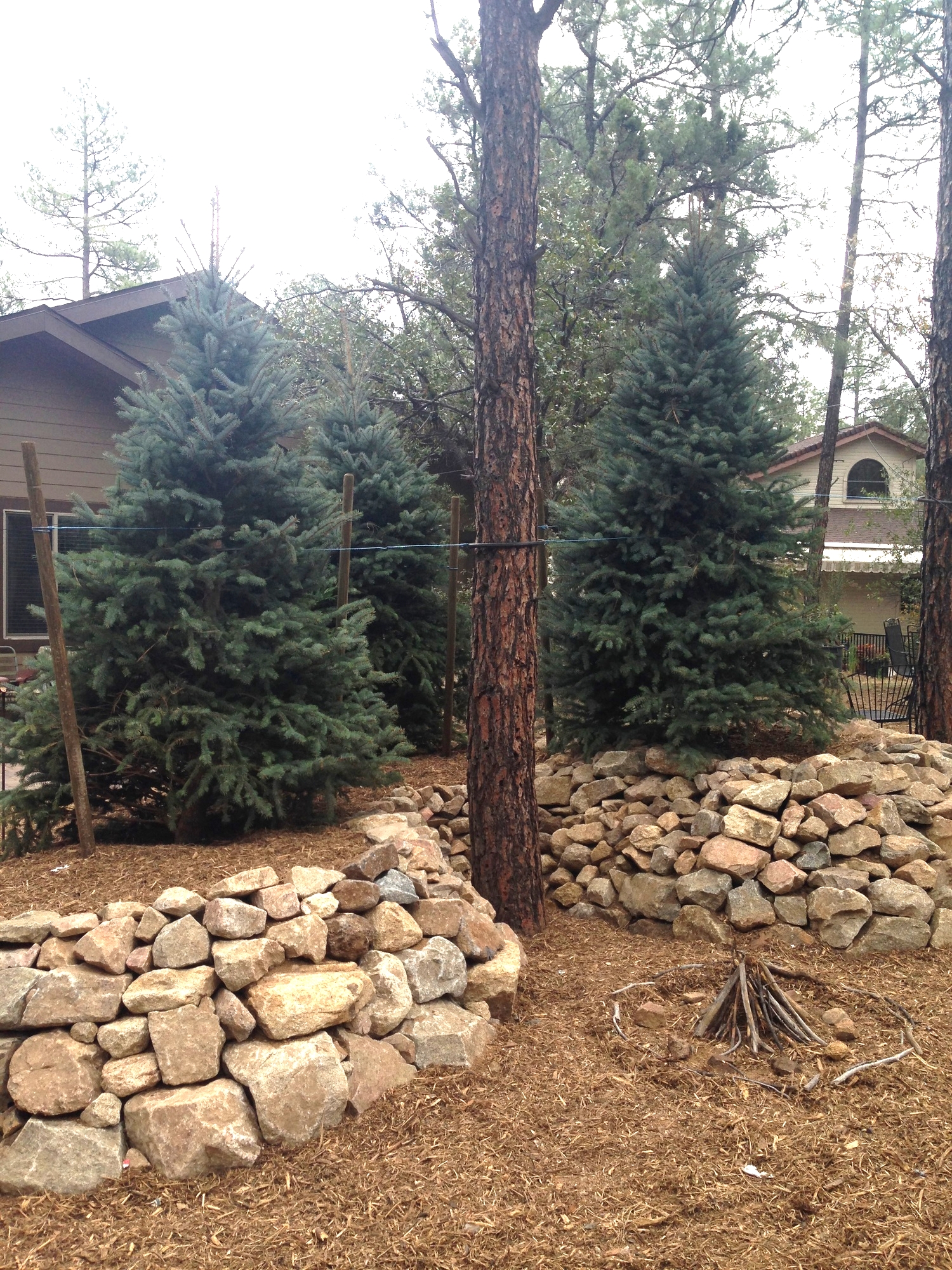 Created a visual screen with a large mound and evergreen trees.
Large rip-rap project. Looks great and will keep the hillside from eroding away.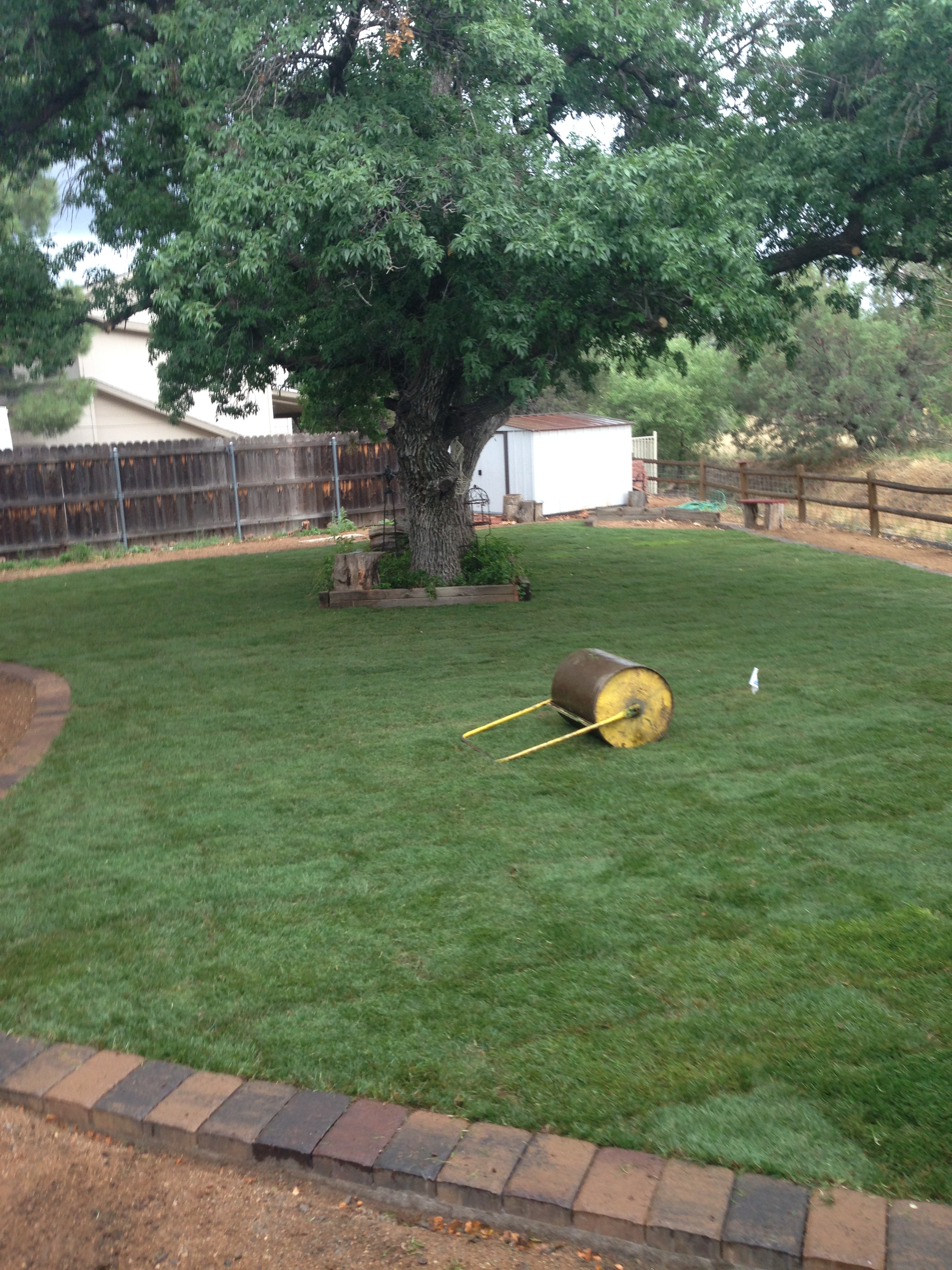 Fresh sod with paver border.
Flagstone patio in Prescott
Flagstone steps with flagstone risers.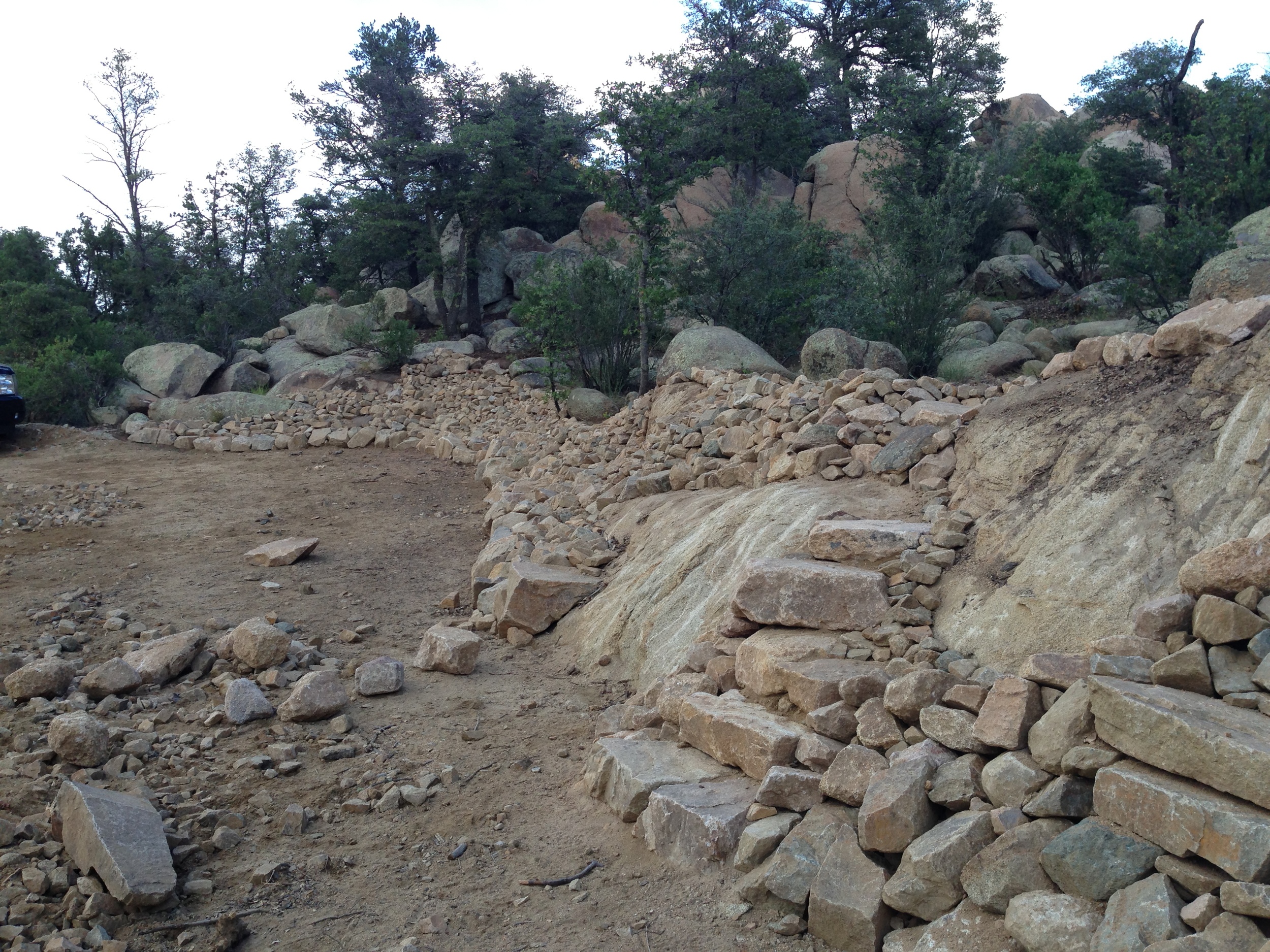 Granite rip-rap, with "natural" stone steps

Thumb Butte looks over a flagstone walkway
Simple, affordable backyard, that looks great! Two gravel tones, set off with a kidney shaped mound with plants and aspen tree. 
Added this extension to a customers yard, trees will grow and provide a great visual barrier.